I made this beyond the page album for my Mum for Mother's day last year. Hope you all like it. :D
Beyond The Page Mum Album
I used a pre cut wooden Mum album which I picked up from my local markets. 2 mini white frames, which I painted in contrasting colours and put a photo in each, 1 of myself and another of my Brother both as children. I used 2 split rings to hold the album together and tied ribbons and fibers to them. I covered each piece of the album in a variety of contrasting purple and pink papers and painted around the edges using black acrylic paint.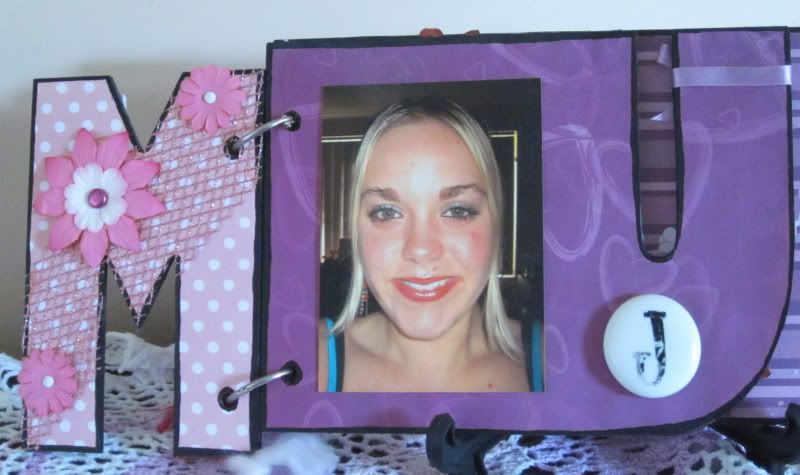 On the back of the 'M' I used a metallic pink craft gauze and pink and white braded paper flowers and brads. On the 'U' I stuck a recent photo of myself, and I stamped a 'J' (as my Mum's name is Jenny) onto a white craft stone using black Stayz on ink.

On the back of the 'U' I tied a purple ribbon and bow, stuck 'MUM' letter stickers down the left side and stuck a recent photo of my Brother. On the final 'M' I stuck the mini frame with my Brother's photo as well as some braded paper flowers (I used brown, black and pale pink). I also gave my Mum a plastic plate stand, so she could stand it up.