This is the card that I made yesterday for my youngest nephew's 1st Birthday. Hope you all like it. :D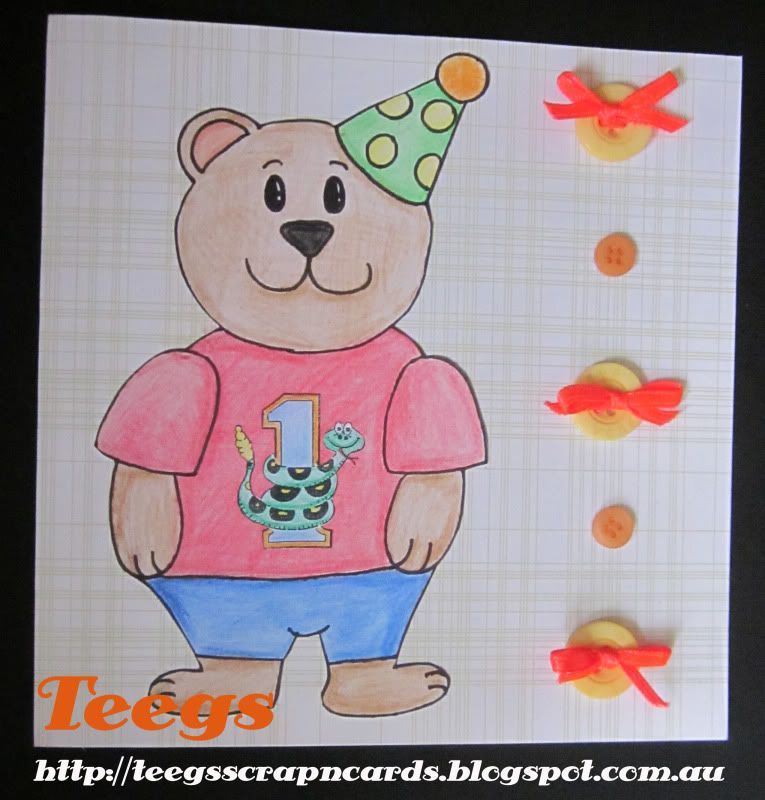 I used white card for my base card, which I then covered with a green and white patterned paper. I then threaded bright orange ribbon through 3 yellow buttons and tied it in bows. I then glued the 3 yellow buttons down the right side of the card, I also glued 2 orange buttons in between the yellow ones.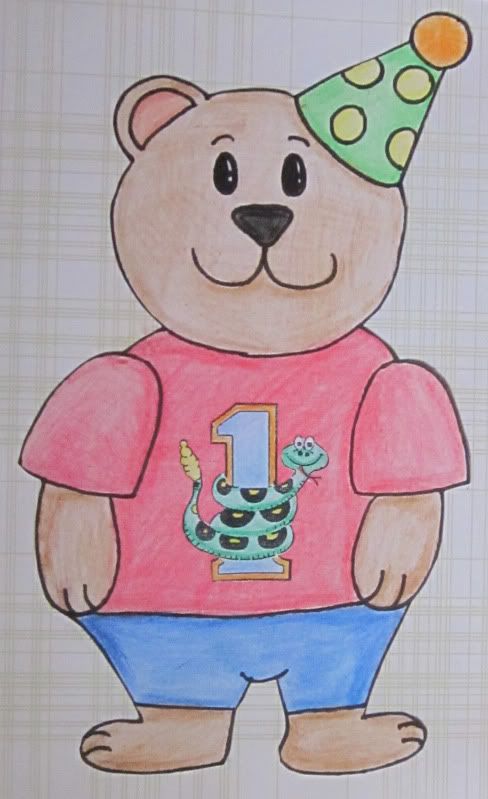 The teddy image was another of my sketches which I coloured in using coloured pencils (am hoping to upload it as a Digi for you all soon). Next I stamped an animal themed "1" stamp onto a piece of white paper and coloured it in with coloured pencils. I then glued the stamped "1" to the center of the teddy's shirt, before then gluing the teddy himself to the card.
Lastly for the inside of my card I sketched out my sentiment "Happy Birthday" which I coloured in with coloured pencils. I also coloured another stamped "1" and sketched an "st" which I coloured in as well. I then cut out my entire sentiment and glued it onto the inside of the card.