I have been sick with the flu all week, but no matter what I was going to get my entry for this week's Willow Sketchie Challenge done... And tonight I did just that. I once again used both the sketch and the theme. Hope you all like it. :D
I used white card for my base card which I covered with pink paper. I then cut 4 6cm x 6cm squares out of a white and pink patterned paper and stuck them onto the card. I embossed a piece of yellow paper using paw print embossing plates and then cut out a 8 x 8cm square.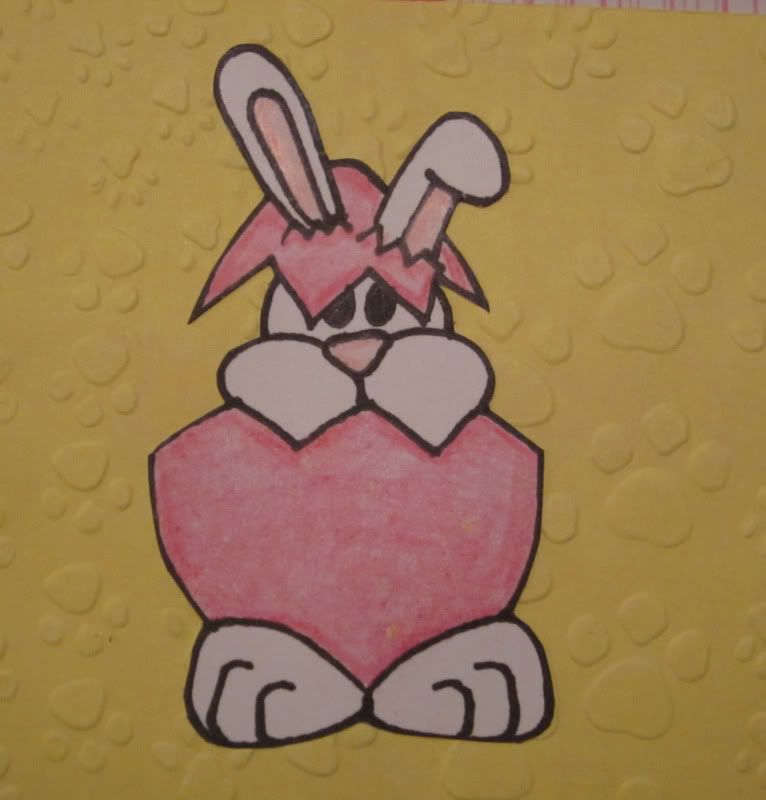 I sketched a bunny picture onto a piece of white card, traced around it with a black marker, coloured it in with coloured pencils and trimmed around it. I then glued it to the embossed yellow paw print square and attached it to the center of the card. Lastly I threaded pink satin ribbon through 2 yellow buttons and tied a bow and glued one to the top left corner and the other to the bottom right corner of the card.
I would like to congratulate Claire from Willow Sketchie Challenge on her recent wedding and also thank her for a great sketch and theme. Good luck to all that enter. :D