This year I made my Mum a quick Mother's Day card, as I just had no inspiration nor inclination to craft lol ;) However I was very pleased with how it turned out considering I made it because I had to, not because I wanted to ;) Hope you all like it :D
I used white card as my base card which I then covered with a lime green and gold print paper. Next I glued a black satin fern frond diagonally across the card.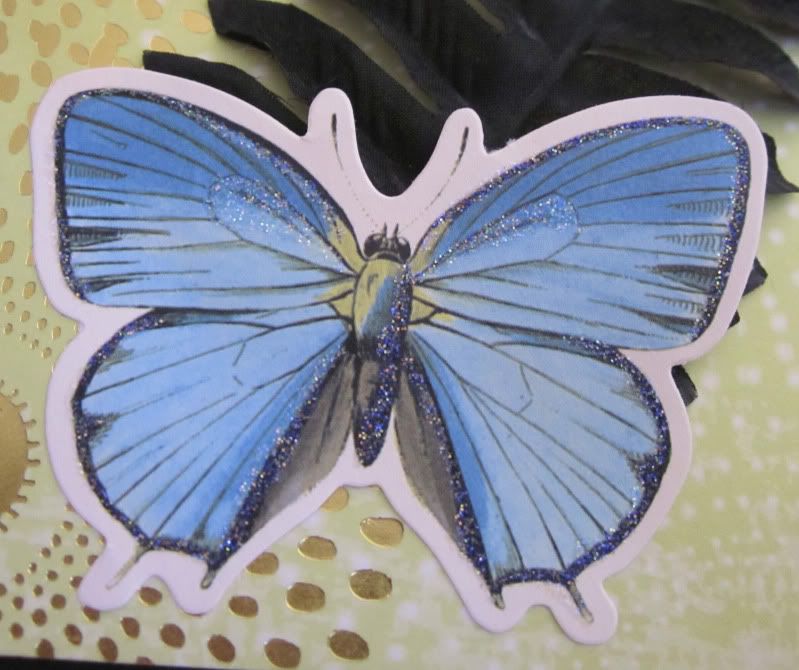 I then attached a glitter butterfly diecut shape from Grant Archival's Grace Taylor range (which for all my fellow Aussie's is available at Big W stores) to the base of the black satin fern frond. I also glued a small pastel blue pearl heart embellishment to the top of the fern frond.
Lastly I used my labeler and metallic blue label tape to make the "Happy Mother's Day" sentiment which I then stuck to the top left corner of the card.