This is the card that I made tonight for this week's
Willow Sketchie Challenge
. Thought seeing as Father's Day is coming up here in Aus I would create a card especially for my Dad. :D I loved the sketch this week... It was great to work with :D. Hope you all like my card.

:D
Father's Day Card
To make this card I used an orange card as my base card, I cut a smaller square out of patterned card, and an even smaller one out of metallic brown paper. I glued a piece of blue ribbon onto the orange card before attaching the patterned card with double sided foam tape, which I then glued the brown paper to. I then attached 3 brown brads to the bottom right hand corner of the card.
For the image, I cut a shirt out of patterned paper and made a coat hanger out of copper beading wire. I then taped the coat hanger to the back of the shirt and attached the shirt to the card using double sided foam tape.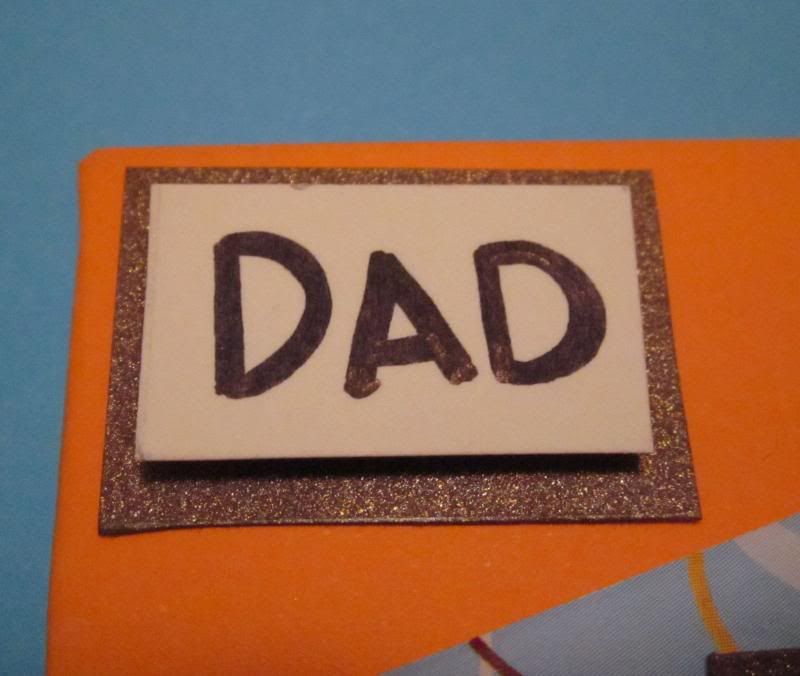 For the text I cut a rectangle out of white card and a slightly larger rectangle out of brown metallic paper. I then attached the white rectangle to the brown one using double sided foam tape. Next using a black marker I wrote the word DAD on the white rectangle.
I loved designing and creating this card for my Dad and would like to thank Pauline from Willow Sketchie Challenge for
the sketch
.
Good luck to all that enter :D