Has been another busy week for me, but I managed to get my entry for this week's Willow Sketchie Challenge done tonight. I decided to once again use both the sketch and the theme. Hope you all like it. :D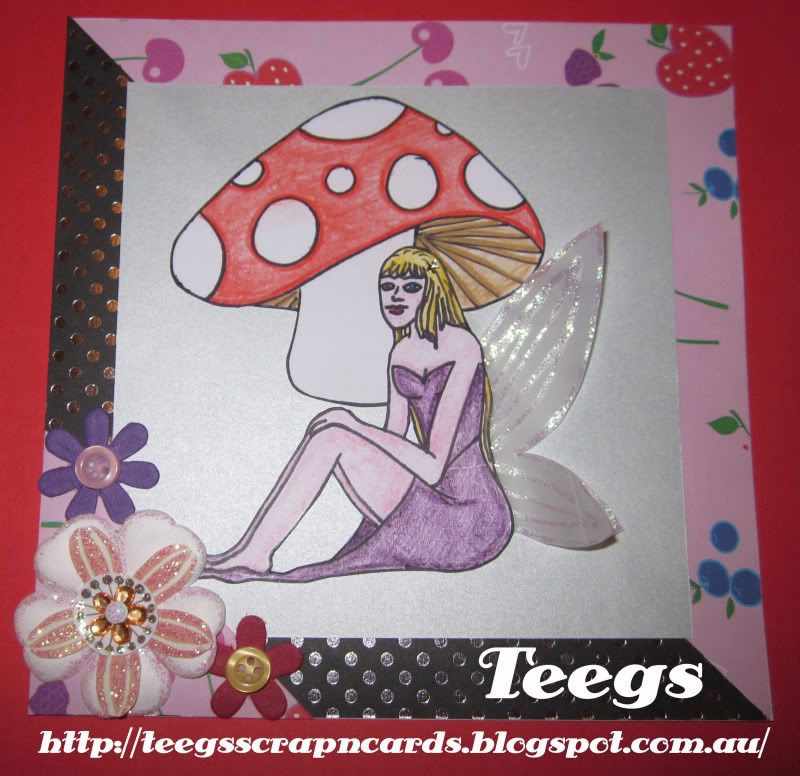 I used white card for my base card. I then cut 2 triangles half the size of my card, 1 out of black and silver polka dot card and the other out of a berry pink patterned paper. I then attached them to my card. Next I cut a smaller triangle out of the berry pink patterned paper and a square out of pale blue metallic paper and set them aside.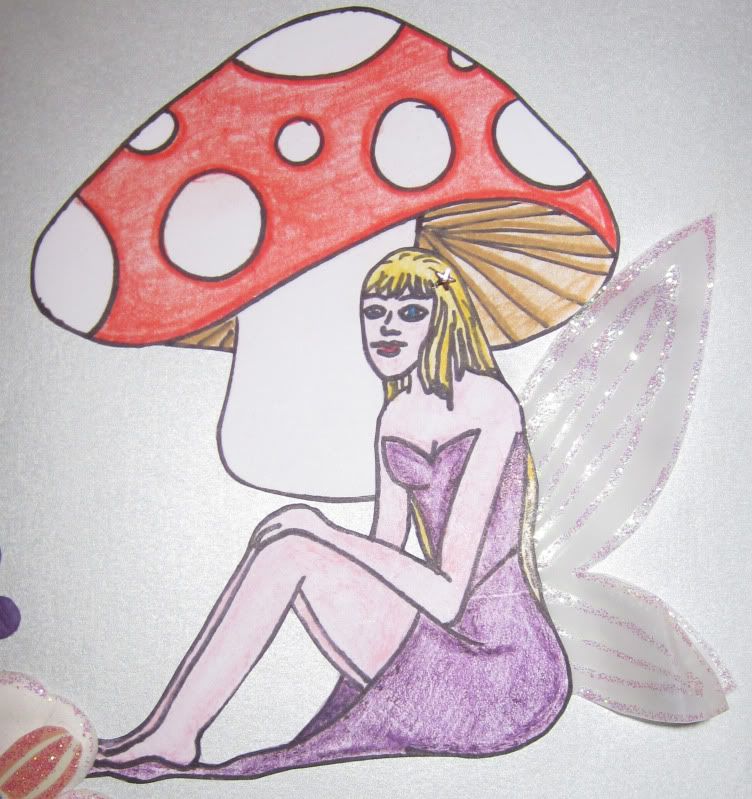 I then sketched a fairy and a mushroom and went back over them with a black marker. I then coloured them in with pencils and cut them both out. I made the fairy some wings out of white velum, which I added some glitter to and attached to the back of the fairy. I glued the mushroom and fairy onto the

pale blue metallic square, which I then attached to the center of my card. Next I glued a tiny star diamonte in the fairy's hair.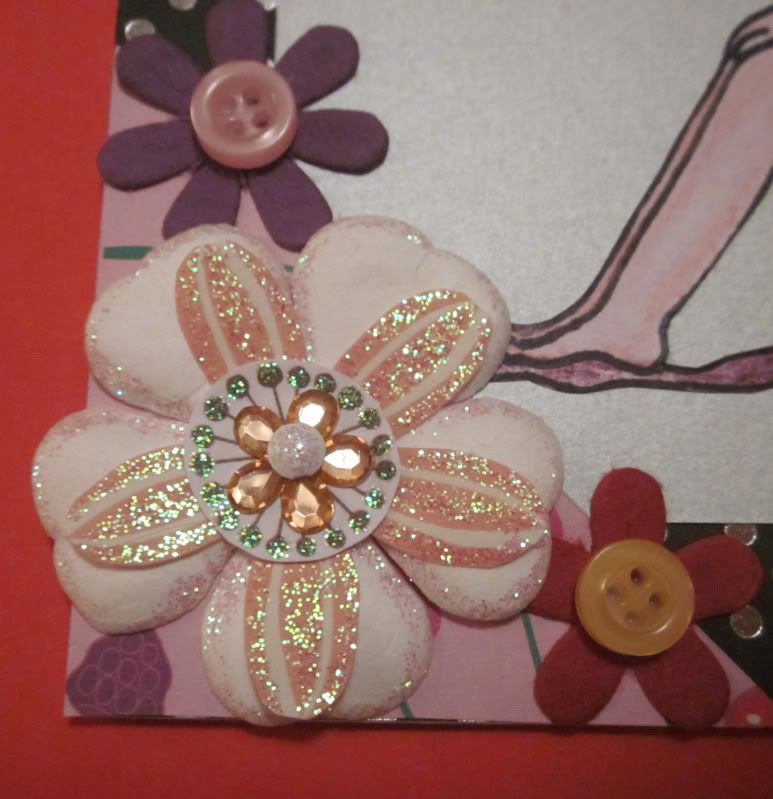 I then attached the small berry pink triangle to the bottom left corner of the card. Lastly I made some flower embellishments using paper flowers, glitter glue, diamontes and buttons and I then attached them to the small berry pink triangle.
I really enjoyed making this card, and I would like to thank Pauline from Willow Sketchie Challenge for a fantastic sketch and theme. Good luck to all that enter. :D