Have been super busy the last few days getting our house nice and clean for the real estate to do an inspection on Friday. Managed to sneak a bit of time today to get my entry for this week's Willow Sketchie Challenge done though. This week they gave us the option between a sketch and a theme (use ribbon or twine), I chose to do both. Hope you all like it. :D
I used white card for my base card, which I covered with gold paper. I then cut 3 different sized rectangles out of various patterned and plain papers and attached them to my card.
The rose bud was a quick sketch that drew and then went back over with a black marker. I then coloured it in with crayons. Next I added a dab of brown acrylic paint to some water, mixed it up and then painted over the rose bud. Once dry I wrapped a piece of twine around the image, threaded some beads onto it and tied it off at the back of the image. I then matted the rose bud image to a piece of black textured paper and attached it to my card.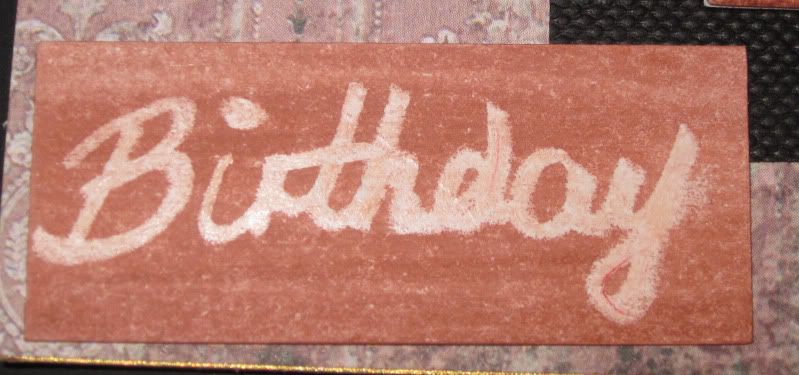 Lastly I made the "Birthday" sentiment using the same technique that I used for the rose bud, I wrote the "Birthday" text in a peach coloured crayon and then painted over it with brown acrylic paint mixed with water. Once dry I attached it to my card.
I enjoyed doing something a little different this week and I would like to thank Miria from
Willow Sketchie Challenge
for a great sketch, as well as wish her all the best in her future crafting. Good luck to all that enter. :D