I made this card tonight for my entry in this week's Willow Sketchie Challenge. Thought I would get it in a little bit earlier this time. ;) Hope you all like it. :D
Kitty Bling Birthday Card
I used white card for my base card, which I then covered with a purple glitter patterned paper. Next I cut 2 rectangles 8 x 11cm, one out of pink polka dot paper and the other out of a pink patterned paper.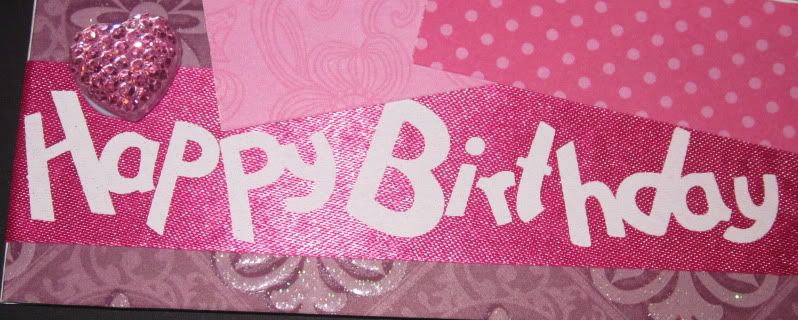 Next I attached a "Happy Birthday" pink ribbon across the bottom of my card (this also doubled as my sentiment). I then attached the 2 rectangles to my card using double sided tape. I also glued a few embellishments to my card; a diamonte heart to the ribbon, a purple glitter and white paper flower and also a purple bud ribbon to the pink patterned rectangle.
I then coloured in a free
Sliekje Kitty Digi Stamp
in Photoshop, printed it on white card, trimmed around it and glued it to the pink polka dot rectangle. Lastly I stuck a pink pearl on her bag, and pink pearls and pink diamontes on to her necklace.