I made this card today for our friend's wedding in March. Hope you all like it. :D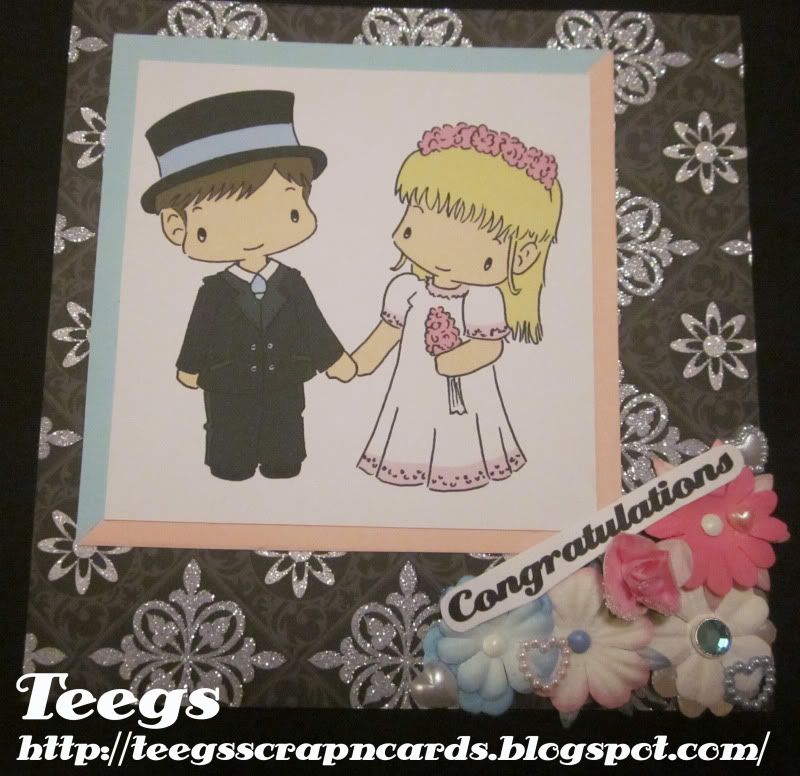 I used white card as my base card which I then covered with a black and silver glittered patterned paper.
I coloured in a free
Sliekje Wedding Digi Stamp
in Photoshop, printed it on white card and trimmed it to a rectangle. I then cut a rectangle out of white card 1cm larger than the digi, and 2 more rectangles the same size out of 2 different coloured papers (I used pastel pink and pastel blue). I then cut the 2 coloured paper rectangles diagonally in half and glued one colour (blue) to the top half of the white card rectangle and the other colour (pink) to the bottom half. I then attached my digi to it and attached it to the top left of my card with double sided tape.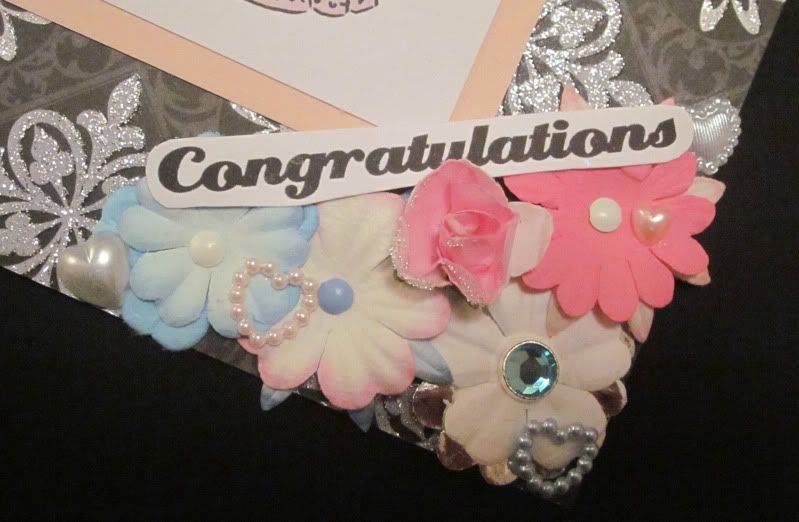 Next I glued various paper flowers and pearl heart shaped embellishments to the bottom right corner of my card. Lastly I made a "Congratulations" sentiment in Photoshop which I printed on white card, trimmed around and attached with double sided tape on an angle above the flowers.