Have been so busy this week that I completely forgot about making an entry for this week's Willow Sketchie Challenge. So I just made a quick card for my entry. Hope you all like it. :D
I used white card for my base card, which I then covered with a pink polka dot paper. I then glued a strip of pink sprinkle patterned paper across the bottom. I attached a large pink silk flower to the top left of my card and 3 paper flowers to the top right corner. Next I glued 3 blue mini buttons to the center of each paper flower.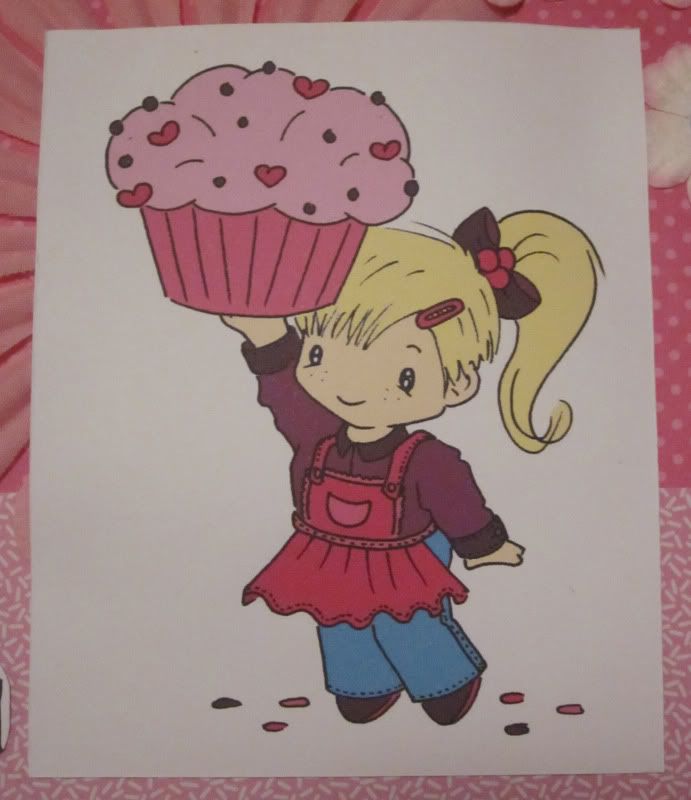 I coloured in a free
Sliekje Cupcake digi stamp
in Photoshop, printed it on white card and cut it in a rectangle. I then attached it to my card using double sided tape. Lastly I wrote out a "Happy Birthday" sentiment on white card, trimmed around it and glued it to the left of the digi.
I would like to thank Miria from Willow Sketchie Challenge for such a great sketch. Good luck to all that enter. :D