Here's my entry that I made today for this week's The Crafty Bloggers Network challenge. The theme was Pink, Purple and green. I also made this card to send to my Nan and Pop who I haven't seen in years. Hope you all like it. :D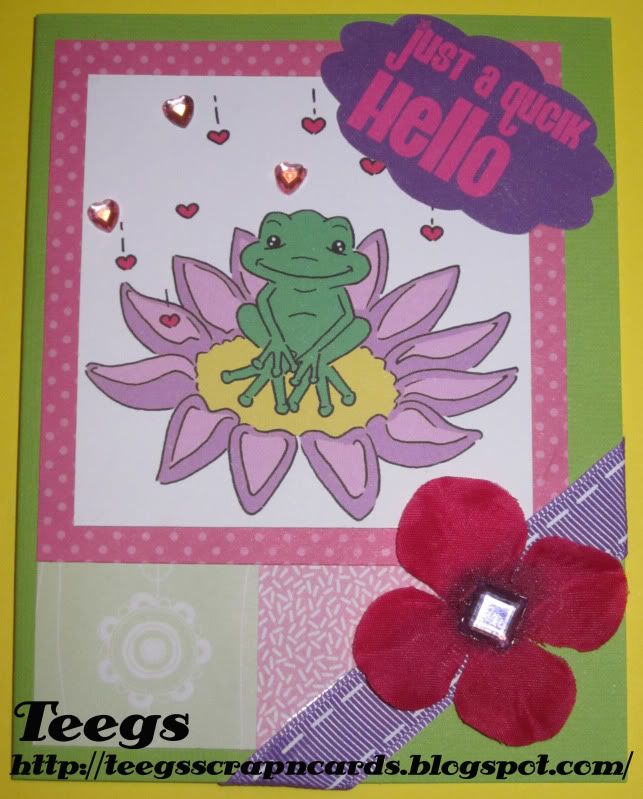 I used a lime green textured card as my base card. I coloured in a Free Sliekje Digi Stamp using photoshop and printed it on white card. I also made a pink and purple "Just a quick Hello" sentiment in Photoshop, printed it on white card and cut it out. I then cut a rectangle slightly bigger than the digi out of pink polka dot paper and glued the digi to the center of it. Next I cut a small square out of pale green patterned paper and a small triangle out of pink patterned paper and glued the tops of both to the back and bottom of the pink polka dot rectangle. I then glued all of this to the card. I also glued the sentiment to the top right of the digi. Next I glued 3 pink heart diamontes to the digi.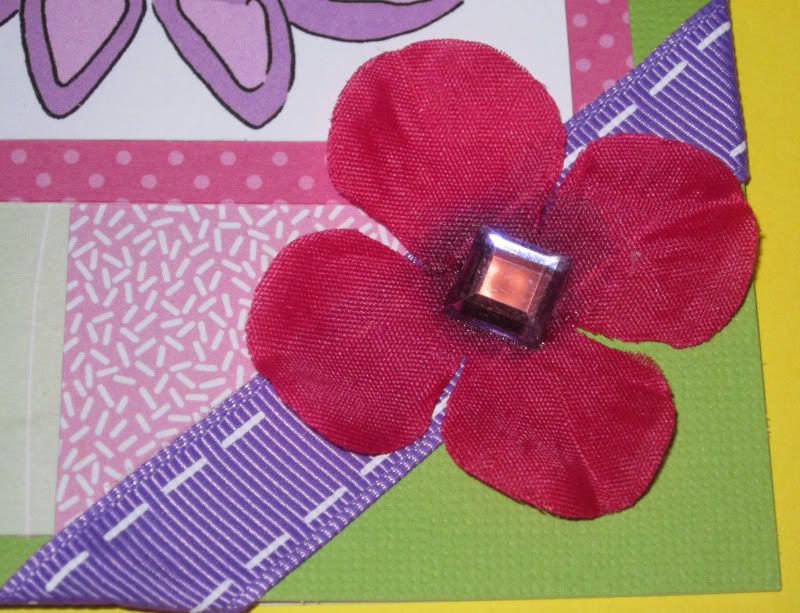 Lastly I glued some purple ribbon across the bottom right corner of the card. I also glued a purple square diamonte to a pink silk flower, and once dry I glued it to the ribbon.
I enjoyed making this card for my Nan and Pop, and I would like to thank the DT at The Crafty Bloggers Network for another great challenge. Good luck to all that enter. :D