The theme at Willow Sketchie Challenge this week is "Anything Goes", so I decided to do something a bit different and make a couple of gift boxes instead of a card for my entry. Hope you all like them. :D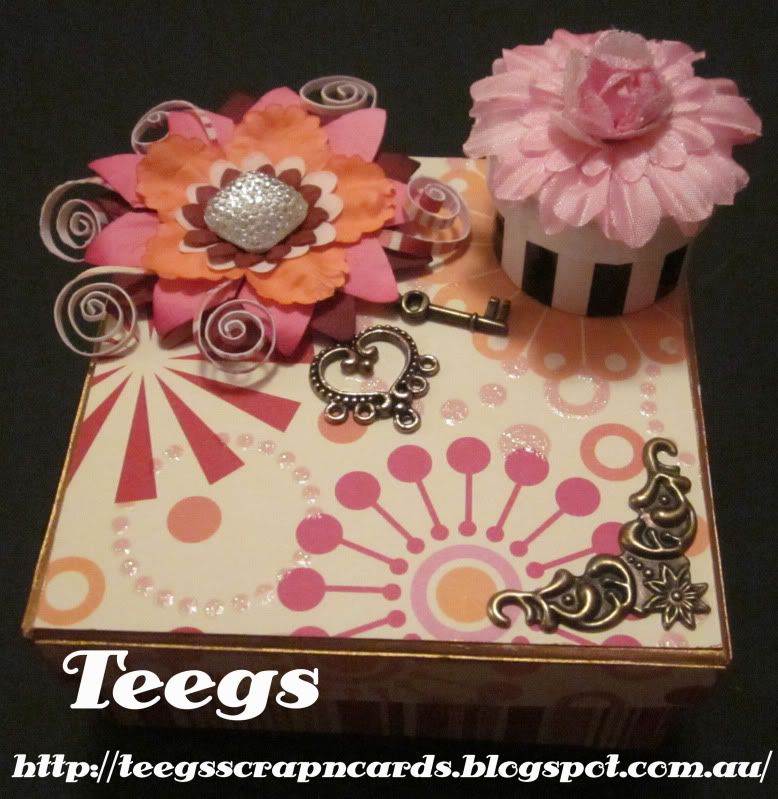 To make these gift boxes I first went through my craft goodies to see what boxes I had in there.
I decided on an empty "Thomas Sabo" charm box and a square paper mache box. I started with the paper mache box first.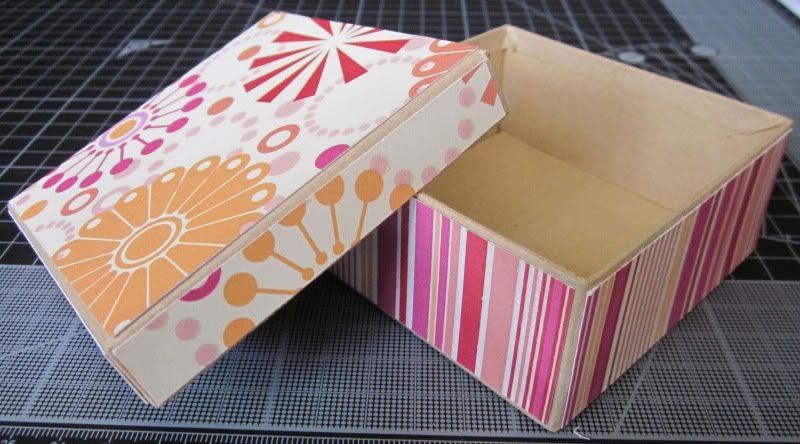 I covered the lid with a glitter patterned cardstock, using a separate piece for each surface of the lid. I then did the same for the box itself using a co-ordinating glitter striped cardstock. I then painted the edges of the box with gold acrylic paint.
I then made a flower embellishment out of several paper flowers (which I held in place with a small brad), I curled up strips of scrap cardstock and glued them in amongst the flowers and next I glued a square diamonte to the center. I then attached it to the top left corner of the box lid. Lastly I glued a few metal embellishments onto the lid as well.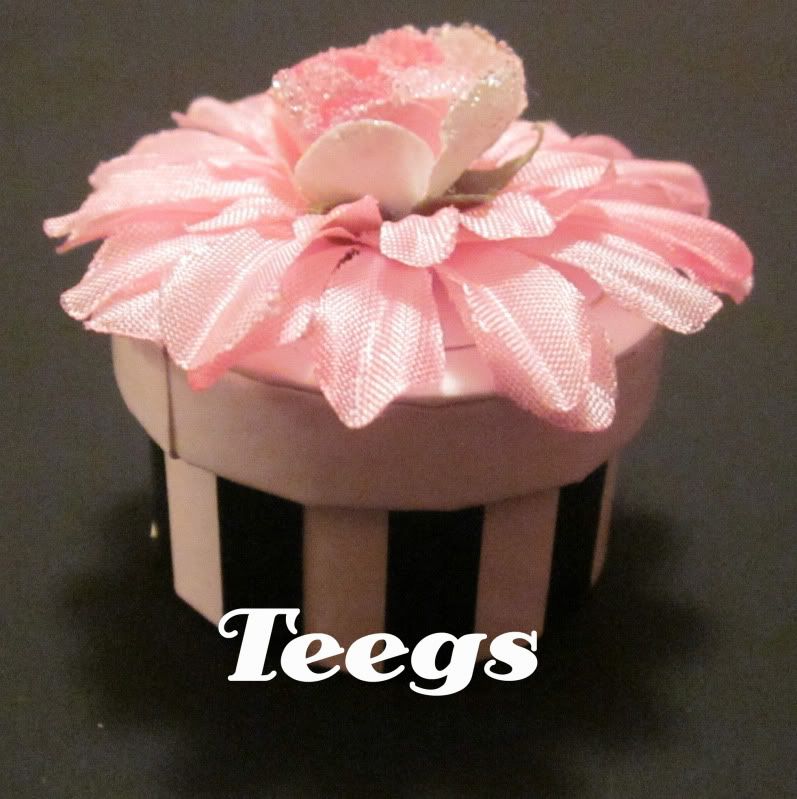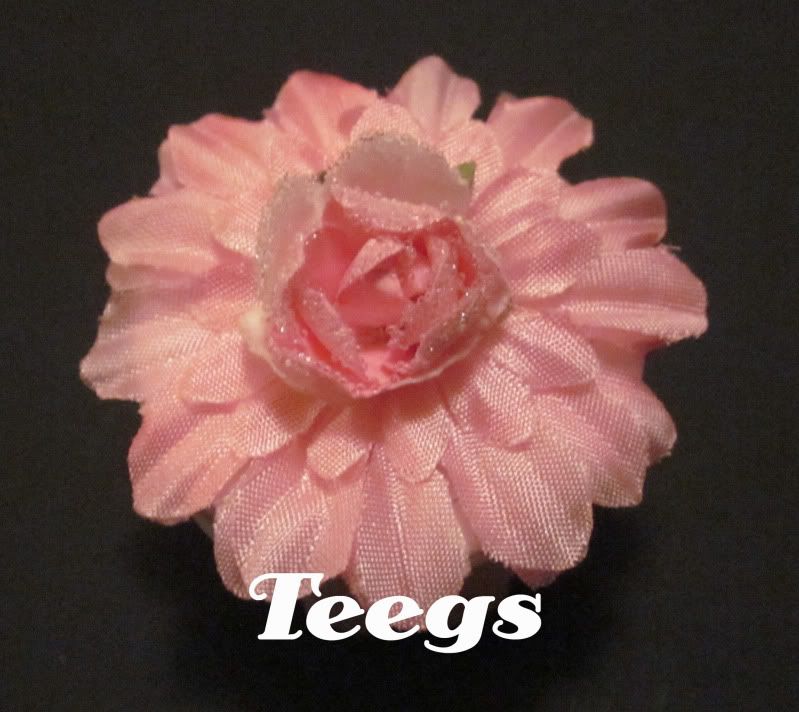 I decided to keep the empty "Thomas Sabo" charm box relatively simple, as I quite like the stripes on the original box. So I cut a small circle out of white card which I attached to the center of the lid (to cover the writing). I then made a flower embellishment for the lid using 2 medium and one small pink silk flowers

and a pink pre made paper rosette which I attached to the center of them by poking the stem (as they came in a bunch and I left approx 1.5cm of stem on it) through each silk flower and then bending it at a 90 degree angle to push flat on the back of the flowers. Lastly I glued it to the center of the box lid.
I quite enjoyed making something other than a card for once and I would like to thank Hazel and the design team at Willow Sketchie Challenge for a fun theme. Good luck to all that enter. :D