This mini scrapbook album was made out of playing cards. :D
You will need a deck of playing cards,
3/16" eyelets, plain coloured or patterned card, a laminator, a split ring, photo's and
a variety of embellishments that you wish to use (eg. brads, rhinestones, paper flowers, letter stickers, stickers etc).
First you will need to shrink or cut all your photos to the size of a playing card.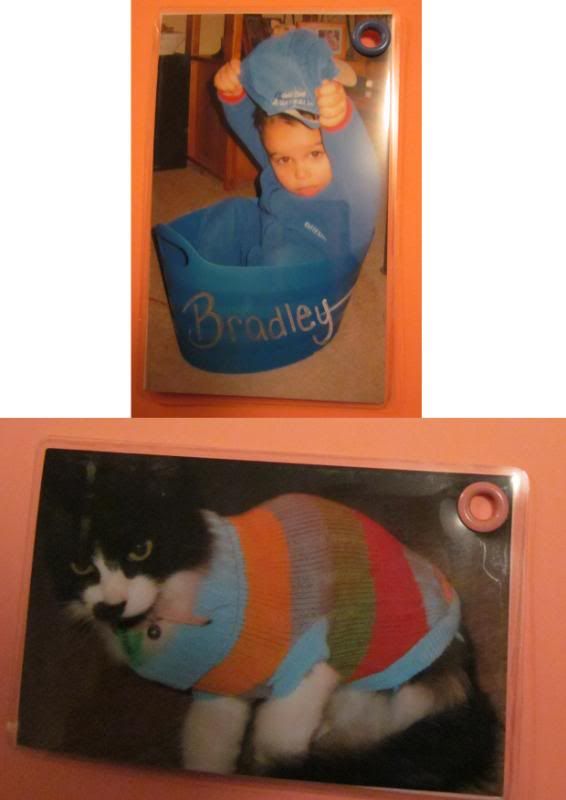 Then glue them onto your playing cards, on both sides
.
You may also wish to use some plain and or patterned card to add titles and stickers etc to your album.
Next laminate each of your pages, this will further protect your photo's.
Then using a
3/16" hole punch, punch a hole in the top left or right corner of each of your album pages. Next set a
3/16"
brad in each of these holes.
Then add any embellishments you wish to use... Paper flowers, brads, letter stickers etc
.