This is the card that I finally finished making tonight for my Nephew for his 3rd Birthday next month. He is dinosaur crazy, so made that my theme. Hope you all like it. :D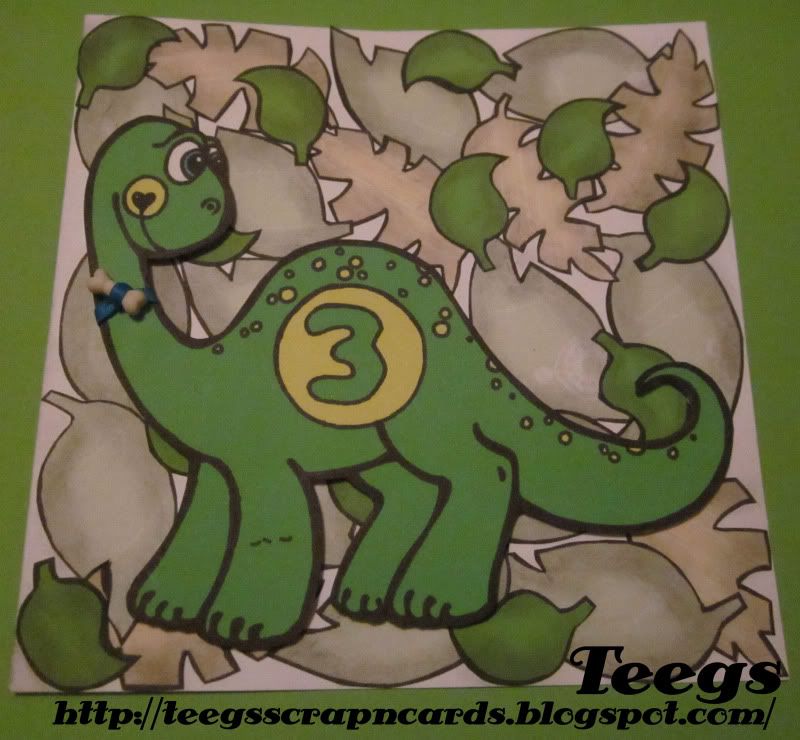 I used white card for my base card. I then decided to make some jungle leaves for my background...
I drew 3 different shaped leaves onto a piece of white card and cut them out to make templates. I then traced round each of them several times onto the back of 3 different patterned/coloured papers. I then cut each leaf out, and outlined their edges with a black marker. Next I went around the edges of each leaf with black blending chalk, and used my finger to blend it further. I then glued them all over the card.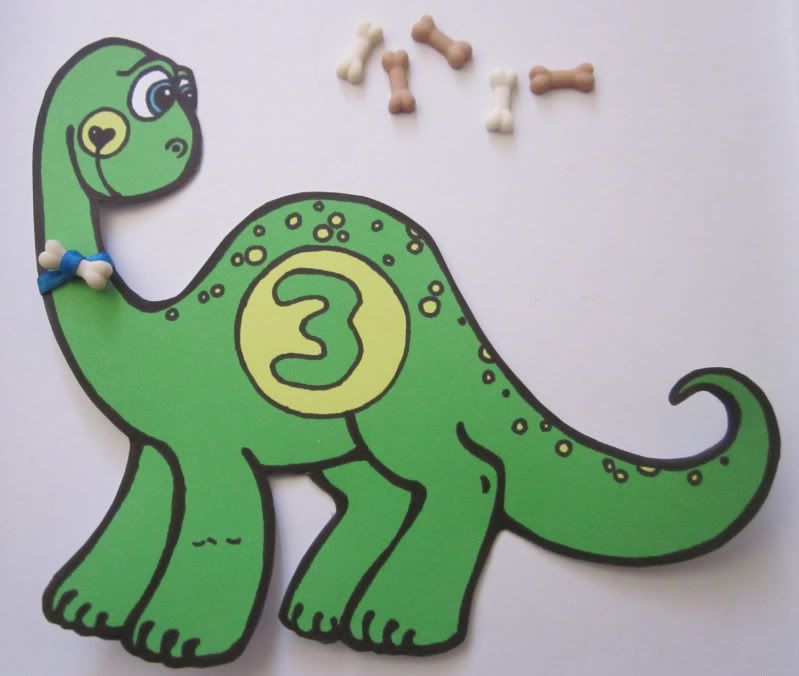 The image was a dinosaur colouring page that I found using Google Images. I coloured it in and added a "3" in Photoshop, printed it on white card and trimmed around it. I then attached a small bone button embellishment to it's neck using thin blue satin ribbon. Lastly I used double sided foam tape to attach it to the card.