Here's a card that I made yesterday for my Boyfriend's Brother. He recently bought a new SLR digital camera and has been buying loads of accessories for it. And as we weren't quite sure what he needed we are going to give him some money to buy something for it for Christmas. So I decided to make a camera shaped card that has a pocket inside to put the money in, so we can wrap it up and put it under the Christmas tree. Hope you all like it. :D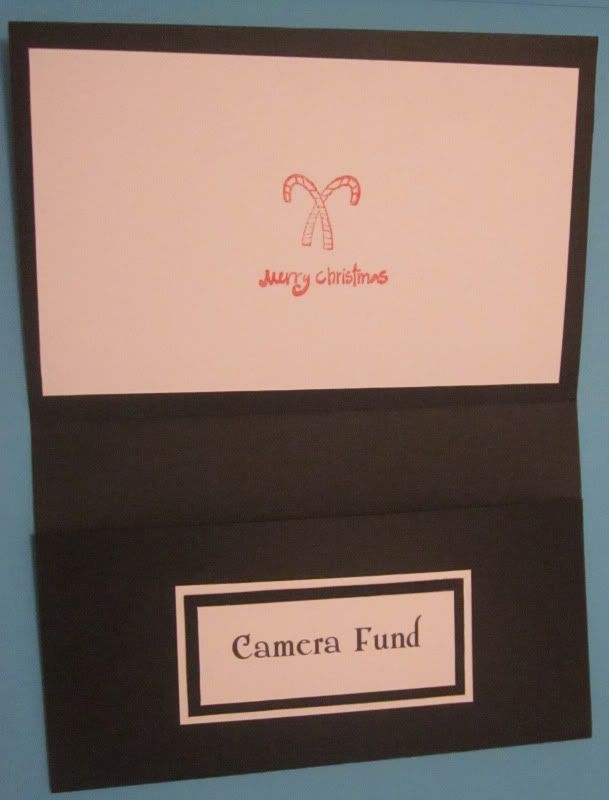 I used a piece of black A4 card for my base card. I made a fold at 11cm and another at 22cm (leaving roughly 7cm after the last fold for the money pocket). I then folded 2 strips of black card (2 x 6cm) in half and attached one to each side of the the money pocket, and the other half to the inside of the card.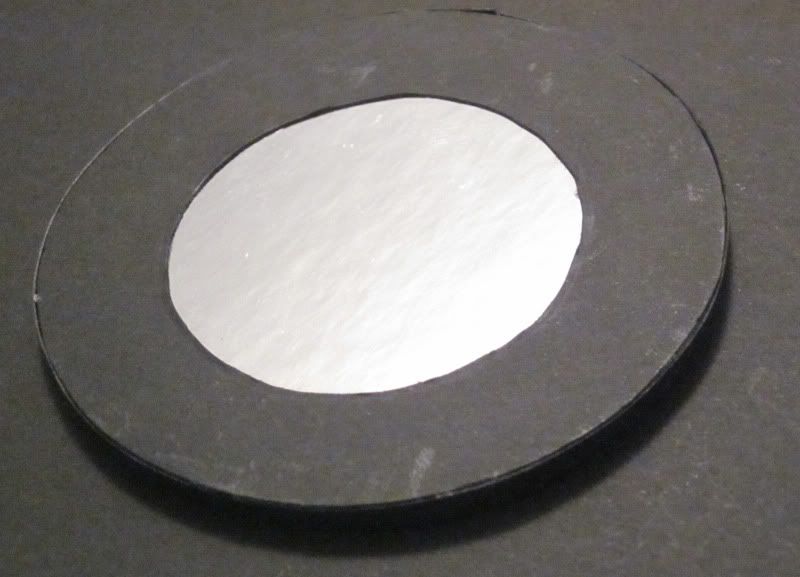 For the front of the card I made a lens by cutting a circle out of black card, and cutting a smaller circle out of the middle of it. I then cut a circle out of silver mirror card slightly smaller than the outer circle of the lens and glued it to the back of the black circle. On the back of the lens I then stuck double sided foam tape all around the edges, I then put another layer of double sided foam tape over the top of the first layer to give it some height. I then trimmed off the excess double sided foam tape from the edge of the lens. Next I cut a strip of black card the same thickness as the 2 layers of double sided foam tape and glued it around the edge of the double sided foam tape. I then peeled off the protective coating on the last layer of double sided foam tape and attached the lens to the card. I then cut a small square out of silver mirror card for the flash and glued it to the top right of the card.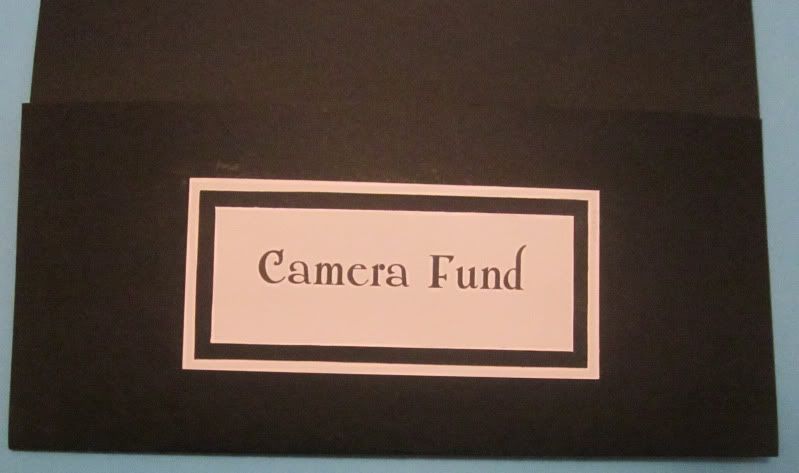 For the inside I cut a rectangle out of white card which I attached to the top flap and then stamped the middle of with a "Merry Christmas" sentiment with red ink. I then made a simple text "Camera Fund" sentiment in Photoshop, printed it on white card and trimmed it to a rectangle. I then glued it to a slightly larger black card rectangle, and again to a slightly larger white card rectangle. Lastly I glued it to the center of the money pocket.