I made this Christmas card for my good friend Donna from
Smiley Crafter
, but as it had to make it's way overseas to the UK, I didn't want to post on here until after she had received it. Hope you all like it. :D
A Christmas Card For Donna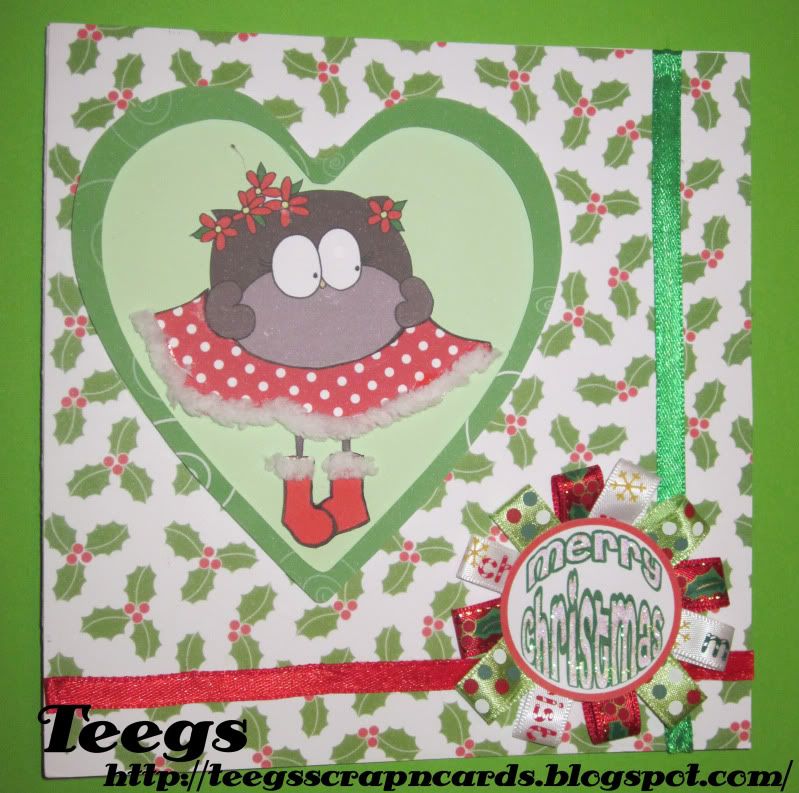 I used white card as my base card, which I covered with a holly patterned card. I then attached a green satin ribbon down the right side of the card, and a red satin ribbon along the bottom.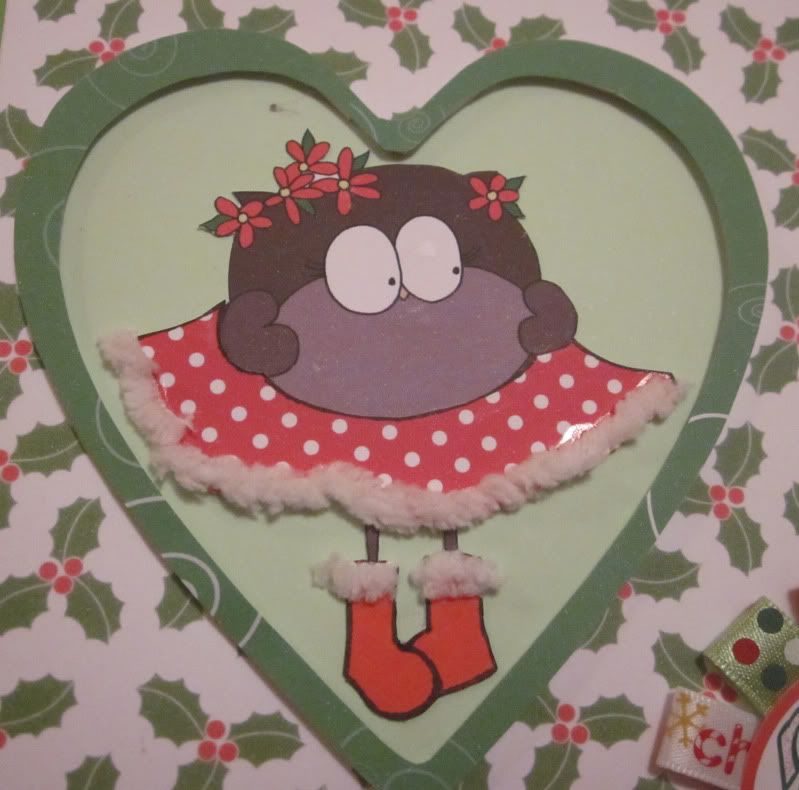 I coloured in a Willow Design's "A Spot Of Gardening" Digi in Photoshop, printed it on white card and trimmed around it. I then used red polka dot paper to paper piece her skirt and red paper for her boots. I glued pieces of fluffy white fibre to the bottom edge of her skirt, and to the top of her boots. Next I cut a heart out of
a
free green swirl patterned paper from
Free Digital Scrapbooking
and a slightly smaller heart out of pastel green card. I attached the green swirl heart to the pastel heart with double sided foam tape. I then glued the digi in the center of the heart, and glued the heart to the card.
I then made a ribbon circle sentiment. Please see my tutorial on how to make these for more info. And glued it to the bottom corner of the card where the red and green ribbons meet.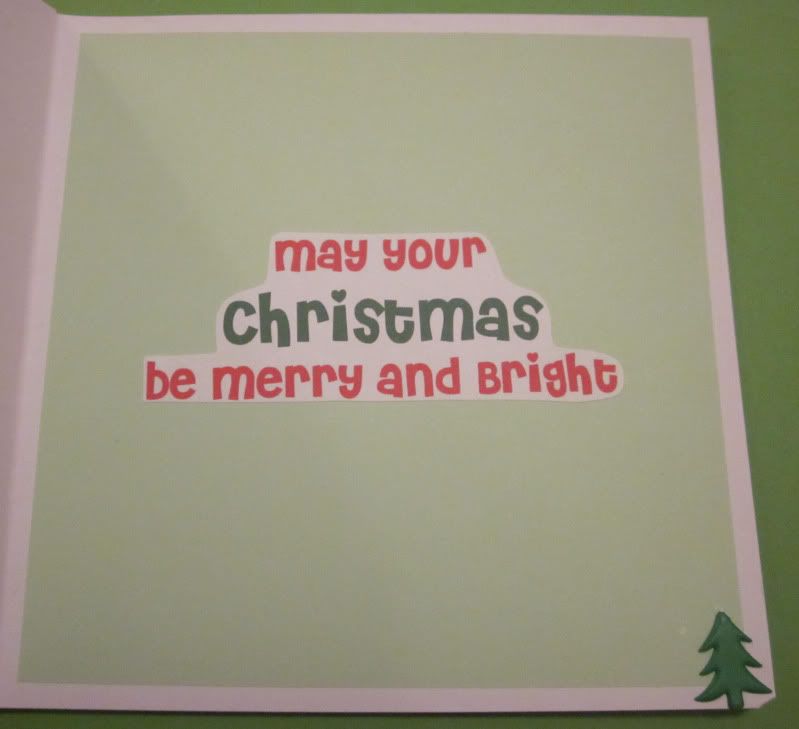 I then glued a green pastel paper square to the inside of my card. I made and printed a "May your Christmas be merry and bright" sentiment in Photoshop and glued it to the center of the green square
. Lastly I cut the back off a Christmas tree brad and glued it to the bottom right corner.