I made this card last night to hold a gift card that we got my Uncle for Christmas. I am also entering it in this week's
Willow Sketchie Challenge
. Hope you all like it. :D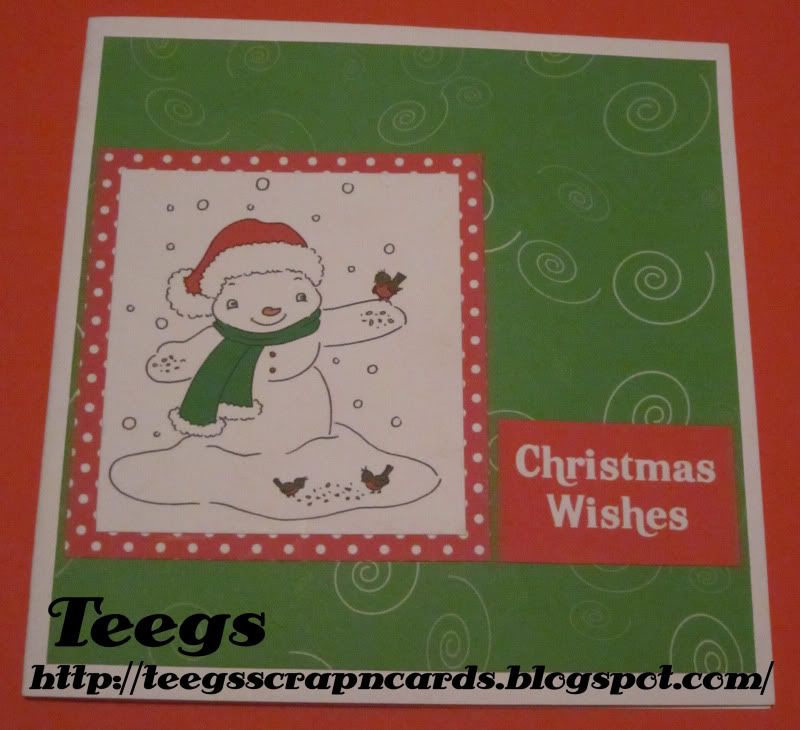 I used a white card as my base card, which I glued a slightly smaller square of
free green swirl patterned paper from
Free Digital Scrapbooking
to. I coloured in a
Free Sliekje Snowman Digi Stamp
in Photoshop, printed it on white card and cut it into a rectangle.
I then matted it onto a red polka dot paper
and glued it to the left side of my card. I then made and printed out a "Christmas Wishes" sentiment in Photoshop onto white card, cut it out and glued it to the right of
the digi
.
Lastly I made and glued a red polka dot pocket to the inside of the card to hold the gift card.
This card was fun to make and I would like to thank Hazel from Willow Sketchie Challenge for a great sketch and recipe. Merry Christmas everyone :-* And good luck to all that enter :D